Custom Woodworking and General Making of Things
Solid Construction
Traditional and modern techniques make it last.
Exotic Materials
Beauty, character and strength from around the globe – sourced locally.
Custom Creations
Modern designs with character and craftsmanship.
Connecticut-based woodworker providing custom woodworking of handmade decor, furniture and wooden accessories
Modern, handcrafted wood accessories and furniture. That's what I like to make.
Custom woodworking of things like cutting boards, grill scrapers, coffee tables, iMac stands, dining tables, key holders, office furniture and other kitchen and home decor accessories. I use exotic species of woods to create truly unique pieces.
Looking for something more rustic? We work with reclaimed materials too. Got a commercial space in need of a facelift? We have experience designing and building for retail businesses.
I'm always looking to incorporate a variety of design into my work. I've made friends with several other talented individuals whose services can greatly enhance the products I offer:
cnc routing
laser cutting/engraving
airbrush art
pyrography
metalworking
leathercraft
Shop Our Products and Furniture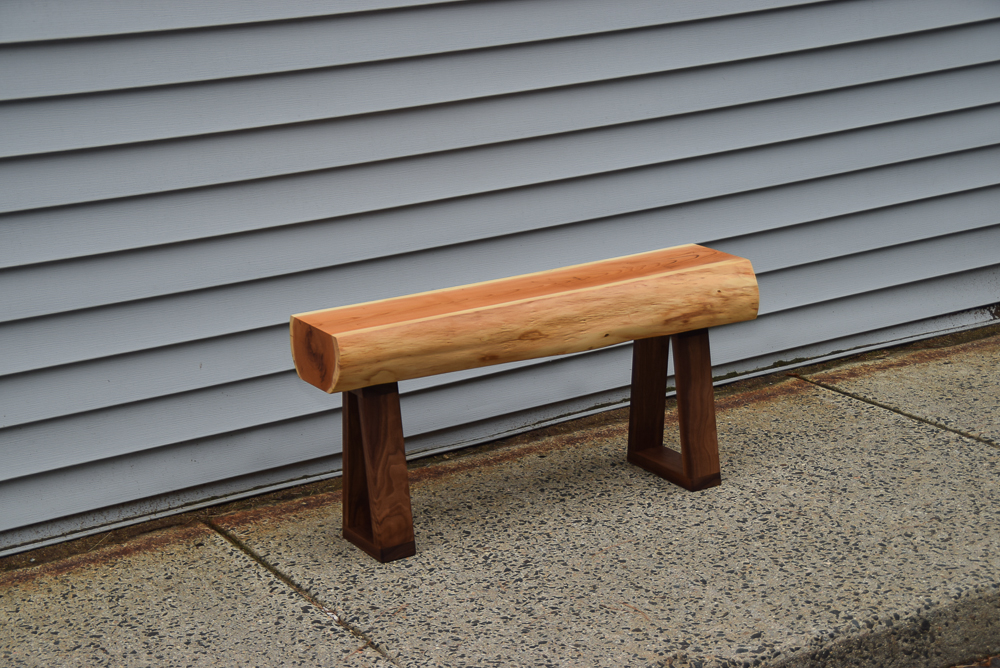 Live Edge Yew Bench
Yew Bench: A Marriage of Rustic and Modern Styles This amazing contrast of colors will be the focal point of any entryway or home decor. The deep orangey-brown color of this live edge yew bench heartwood that is blanketed by the lighter band of sapwood is eye-catching enough yet is further enhanced by the rich color and character of the walnut legs supporting it. This live edge [...]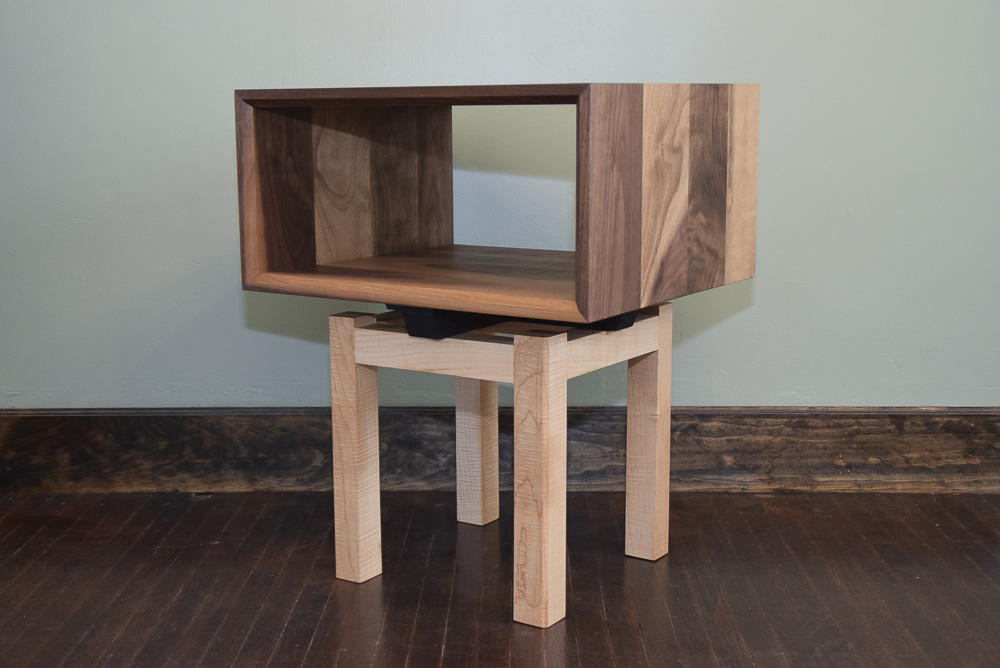 Walnut and Maple Modern Design Open End Table
A unique and modern open end table will add a unique visual to any room. This integral-shelf open end table design is a mixture of character-grade walnut and curly maple. The top features a continuous-grain pattern, the inclusion of lighter-shade walnut sapwood, and displays a heavy chamfer along the inside edge of the front and back faces. [...]
Join me on Instagram and watch me build!
Be a part of the great woodworking community that exists on Instagram. Get inspiration, advice, feedback and learn some new techniques, as well as make new friends.
My feed is a mixture of photos, videos, and stories of in-progress and completed builds, as well as shared posts from other feeds and occasional giveaways of materials and products.